Providing Coordinated, Multidimensional Support to the NCATS CTSA Program
About CCOS
Coordination
The CCOS Center provides logistics support to several groups that work collaboratively to advance the strategic goals of the CTSA Program, including Enterprise Committees, Steering Committee, and Working Groups. The Center also provides logistics support for CTSA Program meetings, providing opportunities for CTSA members to share best practices, and gain knowledge across the consortium. The coordination efforts provided by CCOS help ensure insights are shared widely and effectively across the consortium.
Communication
The CCOS Center plays a crucial role in facilitating communication across the consortium by employing various methods and channels. Its objective is to effectively communicate the mission of the CTSA Program and highlight relevant accomplishments to a diverse range of stakeholders. CCOS utilizes a public website, newsletters, social media accounts, and other digital communication strategies to disseminate news, events, publications, policies, standard operating procedures, tools, trainings, and more. These communication efforts aim to inform CTSA Program participants, NCATS staff, and the general public about the significance of advancing clinical and translational research.
Operations
To optimize the real-world impact of the CTSA Program, the CCOS Center collects, analyzes, and harmonizes operational data to conduct gap analyses, impact evaluations, and strategic decision making—while minimizing the burden on the CTSA Program participants. Each year, the Center produces scientific program analyses, including a CTSA Program Strategic Annual Report and Gap Analysis Annual Report.
Support
Collaboration and team science are key to advancing scientific discoveries, and the CCOS Center supports several collaboration efforts to advance the strategic goals of the CTSA Program. The Center identifies translational science research gaps and disseminates information on translational science successes. The CCOS Center helps participants see data sharing as an asset rather than an obstacle by implementing innovative approaches to the collection, analysis, use, and dissemination of various types of data that impact the CTSA Program.
Leadership
The CCOS team has decades of combined experience managing coordinating centers for large research institutions.
Our interdisciplinary staff hold expertise at the intersection of biomedical, computer, and data sciences.
Team Leads
Claudia Avalos, M.D., Ph.D.
Data & Program Metrics Analysis Team Lead
Mikaela Finnegan
Communications Team Lead
Jeanne Holden-Wiltse, M.P.H., M.B.A.
Translational Team Science Team Lead
Lauren Fitzharris, M.P.H., PMP
Logistics Team Lead
Luz Mercier, PMP
Training & User Experience Team Lead
Martin Zand, M.D., Ph.D.
Director of Team Science Programs
Monikka Ravichandran, MS
Software Engineering Team Lead
Ra'Chel Alexander—Project Administrator
Miriam Ali, M.B.A.—AWS Administrator
Eline Appelmans, M.D., M.P.H.—Data Science Specialist
Jeremy Carson, M.S.—Senior Software Engineer
Abhiram Chitipirlla—Cloud Database Developer
Dominick DiMercurio, Ph.D.—Data Curator
Ron Harper—Software Developer
Shivani Karikar, M.S.—Application Security Engineer
Brian Markowitz—Data Architect
Albert Marquez—Software Engineer
Helmutz Mbachan, AWS, PSM—Senior AWS Architect/Administrator
Margaret McLaughlin—Meeting Coordinator
Tim McGee—Help Desk Specialist
Austin Nebel—Software Developer
Sanjana Shah, M.S.—Business Intelligence Analyst
Karen Stark, Ph.D.—Vice President of Data Science
Lucy Yanckello, Ph.D.—Scientific Outreach Specialist
Hamza Zaka—Junior Software Developer

Christina Kackos Brunelle, Ph.D.—Senior Analyst
Talia Hernandez, M.S.—Analyst
Dylan McClung, Ph.D.—Senior Analyst & Social Media Lead
Lilly McQueen, M.S.—Research Assistant
Margaret Rush, Ph.D.—Senior Advisor & Scientific Outreach Support
Rose Sauer, M.A.—Graphic Designer
Christy Seguritan—Research Assistant
Kelli Wagner, M.P.H./M.S.N., RN—Senior Analyst
Henry Wyneken, Ph.D.—Principal Technical Specialist

Sarah Erskine, M.L.I.S., M.A.—Meeting Coordinator
Kate Fetherston—Meeting Planner
Tonyé Fohsta-Lynch, M.P.H., CHES—Training Manager
Beck Lazelle, Ph.D.—Research Coordinator
Cindy Mark—Meeting Coordinator
Diana Parra—Meeting Planner
Megan Stewart—Meeting Coordinator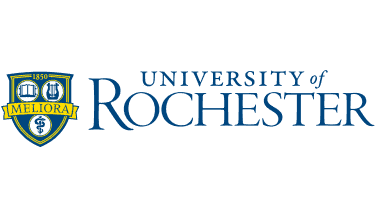 Jacqueline Attia, M.P.H.—Survey Specialist
Rebecca Laird, M.B.A., M.Div.—Translational Specialist
Scott McIntosh, Ph.D.—Survey Scientist
Julie Schwan, M.S.—Team Science Specialist
Abby Spike, M.S.—Survey Specialist